✨Why Chinese and Why Now for Chinese Youth Overseas?

Golden Period
Learn Chinese at its most effective

age which

will be difficult to redress once missed.

Cultural Heritage
Impart Chinese cultural understanding through

Chinese

learning to stay rooted.

Mind Training
Cultivate Chinese thinking and articulation

to fully utilize the power of language.

Future Ready
Stay relevant with Chinese ability

as China is a rising power.

Examination Preparation
Build Chinese foundation well to be ready

for Chinese Language Proficiency Test.

Competitive Edge
Have the competitive edge in a globalized

context with exceptional Chinese ability.
✨Do these problems sound familiar to you?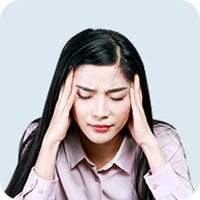 Hard to find reliable teachers
Not qualified and not experienced
teachers makes Chinese
learning uninviting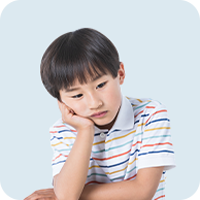 Mismatched course content
Students find it hard to digest and lose interest with reproduced lesson from Chinese textbook meant for natives.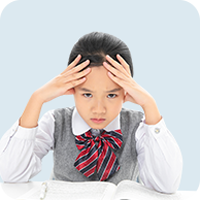 Lack of structures
Students lack opportunities to practice spoken Chinese and the course lacks in consolidation results in shaky foundation as 25 minutes per lesson is too short.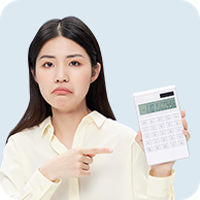 Complicated with hidden cost
Varied lesson packages cost ten over thousands with too many hours which is hard to get refund when unsatisfied makes the experience frightening.
✨HanTok Safeguards Chinese Learning with Multiple Assurance

✨Empower Future with Chinese ,Stimulate Potential with Chinese

Language Knowledge
Chinese pinyin and syllable spelling;

Pronunciation skill and intonation;

Awareness in reading

Practical Skills
Improve Chinese listening and

speaking skill;

Daily communication

skill;

Oral expression and

comprehension

Core Literacy
Understand Chinese culture and

historical

allusions ;

Popularize

Chinese civilization

Culture heritage

Thinking Consciousness
Cultivate Chinese thinking;

Build strong Chinese foundation;

Systematic knowledge framework
✨HanTok R&D by Educational Experts ;Tailored for Chinese Youth Abroad
Customized course based on overseas youth's learning characteristics with personalized study plans
-Main Course-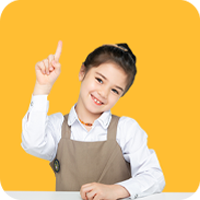 Kids Foundation Course
Centred around interest building to introduce Chinese.Fundamental understanding from phonic to vocabulary building and strokes to words mastery.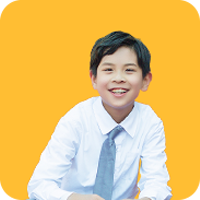 Youth Comprehensive Course
standardized according to the Chinese curriculum in international schools.Comprehensive and systematic learning warrants overall improvement in both knowledge and skills.
HSK Preparation Course
Based on HSK framework which satisfies the Chinese Proficiency Test criteria.Prepares students who inspire to study in China for tertiary education.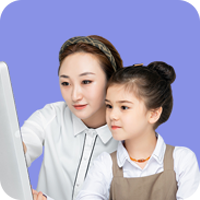 Supplementary Course
Chinese Character Course – focus on "Chinese Character Mindset", tap on kids' cognitive development in visualization and make learning fun
Chinese Phonic Course
Chinese alphabets, syllables reading,
pronunciation techniques and intonation.
Chinese Reading Course
Expand vocabulary, nurture interest in reading
and sharpen writing skill and verbalization
✨Progressive Learning with Targeted Language Ability at Every Level
Specific levels in each course to better cater to students' learning needs
✨Outstanding Native Teachers Readily Available; Double Assurance on Professionalism and Experience
Stringent Selection + Compulsory Training + Excellence Driven Professional + Qualified + Experienced Certified and Guaranteed

100% Outstanding Native Teachers Specialized in Teaching Chinese as Second Language
Employing only native teachers who major in Chinese and Literature or International Chinese Education with at least 3 years of international teaching experience with teenagers.
70% Master Holders
Highly qualified with strong subject knowledge and profound cultural literacy. Students not only get to learn Chinese but also be able to broaden horizons and knowledge.

3% Interview Passing Rate
A panel is set up to oversee the selection of teachers. All are certified and be trained regularly to be updated with current education landscape. Elimination process is put in place through appraisal and students' review.

Various Teaching Styles
Fun and Humorous / Gentle and Patient / Valedictorian from Top University / Passionate and Energetic / Elegant and Classic. Choose what suits you best, we have it all!
✨More Than Just Your Average Teachers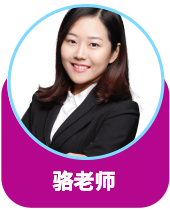 Master of Chinese Language Education from Beijing Language University with more than 5 years of teaching experience. She once taught intermediate and advanced Chinese in Harvard. She excels in scenario-based teaching which arouses students' interests in learning Chinese.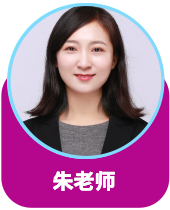 Master of Chinese Language Education with more than 5 years of Online and Offline teaching experience. She is patient and meticulous who used to teach Chinese in University.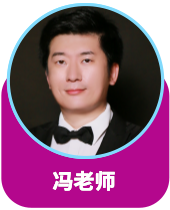 Graduated from Beijing Language and Culture University, the most prestigious institution specializing in Chinese as a foreign language. With more than 10 years of teaching experience, he excels in creating a relaxed and pleasant atmosphere in the classroom.
Attained a Master from National University of Singapore. With 10 years of experience in teaching and curriculum development, she once worked in the Ministry of Education overseas and has been deeply involved in the field of Chinese education for overseas Chinese for many years.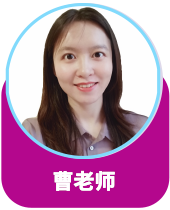 Master of Chinese Language Education with more than 5 years of teaching experience. She is good at motivating students with lively classroom teaching style. Her specialty is in teaching Chinese characters.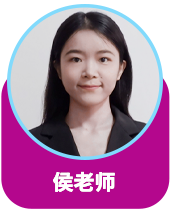 Master of Chinese Language Education with more than 3 years of teaching experience including overseas teaching stint. She is well loved by the students with lively classroom atmosphere. Her deep understanding of children's learning psychology and developmental characteristics enable her to teach effectively.
✨Comprehensive Service and Guarantee Learn Chinese with Peace of Mind

Personalized Study Advisor (SA) Close monitoring of students' progress
Personalized study plan

Friendly reminders

Resolve learning obstacles

Periodical summative review

Peace of mind for parents

Free recalling of lesson recordings and gives parents a peace of mind
Students can deepen their understanding through the replay of lesson recording and make revision more effective. Parents can monitor students' lesson performance and learning efficiency through the replay of lesson recording
。

Bring out the leader in your child and invite friends for free lessons
Develop youth's leadership and cast positive influence on their peers through Chinese learning.

HanTok's unique "learn with a friend" strategy enables youth to learn Chinese together.

100% Refundable Policy
If you are not satisfied with the lesson, you may change a teacher and try a new lessonz.

If you are not happy with the progress or having schedule conflicts, ask for refund within the validity period.
✨A Trusted Choice by Many   A Visible Quality through Growth

15 years
Acquired Professional Teaching

20K +
Parents/Students' Choice

50
Countries and Regions Covered

847 +
Mainstream Media Reporting
-Official Business Partners-